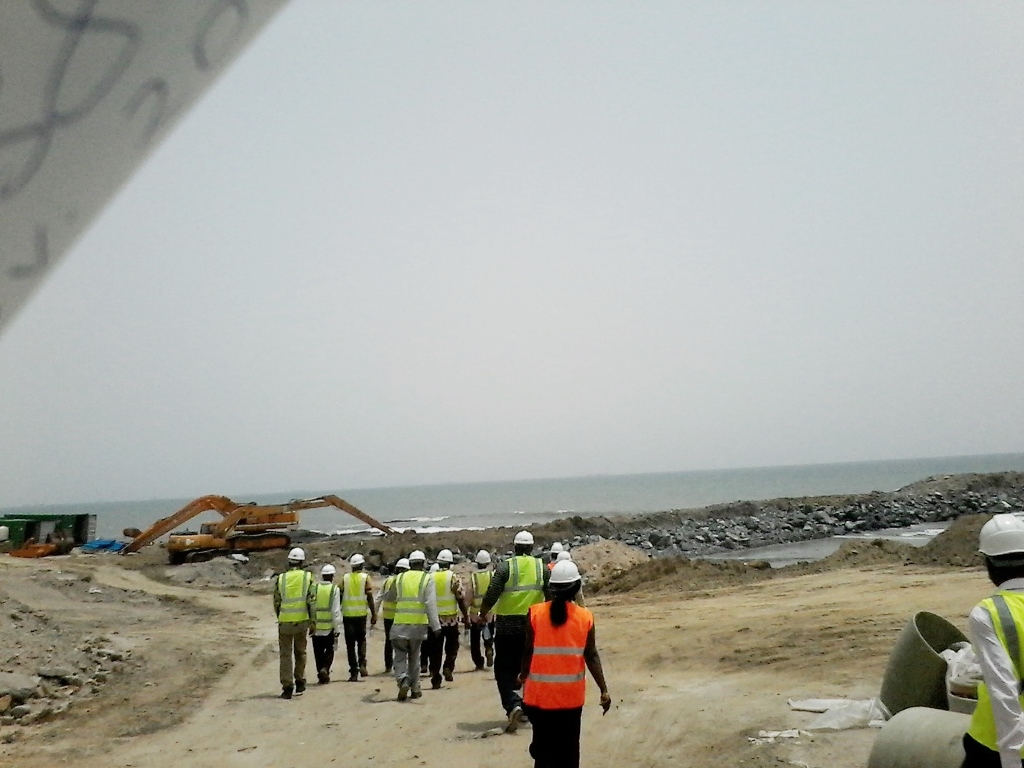 One in four children will live with water scarcity by 2040
Unicef report says climate change and conflict are intensifying risks to children of living without enough water, and that the poorest will suffer most
Global development is supported by this physical evidence.
One in four of the world¡¯s children will be living in areas with extremely limited water resources by 2040 as a result of climate change, the UN has warned.
Within two decades, 600 million children will be in regions enduring extreme water stress, with a great deal of competition for the available supply. The poorest and most disadvantaged will suffer most, according to research published by the children¡¯s agency, Unicef, to mark World0"2Water0"2Day some years back.
Drought conditions and conflict are driving deadly water scarcity in parts of Ethiopia, Nigeria, Somalia, South Sudan and Yemen. Unicef anticipates that more than 9 million people will be without safe drinking water this year in Ethiopia alone. Nearly 1.4 million children face imminent risk of death from acute malnutrition South Africa, Nigeria, Somalia and Yemen.
The report looked at the threats to children¡¯s lives and wellbeing caused by depleted sources of safe water and the ways in which climate change will intensify these risks.
As industrialisation and demographic shifts increase consumption, areas of south Asia and the Middle East will be particularly affected, according to one of the report¡¯s authors, Nicholas Rees. ¡°Where demand is extremely high then water stress will increase. It will go up in areas of rapid urbanisation, and we are already seeing that throughout sub-Saharan Africa0"2and Asia" he said.
Another report published on Wednesday warned that Iran is grappling with an unprecedented water crisis, and faces a greater threat from its environmental challenges than those arising from regional political issues or terrorism.The study from London-based NGO Small Media, said that shortages could transform vast swaths of the country into near-uninhabitable areas in the coming decades.
The Desalination Plant geographically located in Nu 0'6ma (Nungua),"Clean Town" was very much needed by the community to augument the Akosombo water plant supply services in the vicinity.
The very spot where the town,originally known as Nu 0'7ma now "Nungua" is about a kilometer proximity.
Nu 0'6ma "Nungua" is facing a water crisis that is unparallelled in its modern history. Lakes and rivers are dying, droughts are increasing in frequency, and even Ghana's deepest groundwater reserves are being sucked dry by growing population and its thirsty agricultural sector.
¡°Resultant soil erosion is accelerating the destruction of forest ranges across the country, and contributing to a sharp increase in dust storms and air pollution.¡±
The ecosystems were collapsing, with some species of wildlife on the brink of extinction.
Lagoons and rivers, like Sakumo,Bl0¬7k0¬7s0¬7,Sango,Kpeshiare within the same enclave,have shrunk to their unpredicted sizes owing to frequent droughts, and aggressive, poorly implemented water management policies upstream.
Across the world, the UN¡¯s report says that 36 countries are facing extremely high levels of water stress, which occurs when demand far exceeds the renewable supply available.
Warmer temperatures, rising sea levels, increased floods, droughts and affect the quality and availability of water, as do sanitation systems.
The impact of climate change on water sources is not inevitable and series of recommendation models designed to help curb the impact of climate change on the lives of children had been suggested. These include calls for governments to prioritise access to safe water for the most vulnerable children above other water needs, and for communities to diversify water sources while adhering to customary practices on the environment.
¡°We want to reduce child deaths. That is the goal,but we are not going to end child deaths without addressing environmental threats that they face,¡± said by Wor Lumor Konor Borketey Laweh Tsuru xxxiii addressing the medical team who he has tasked to educate the Ghanaian populace on the selected theme,"The Journey of water"for this year's annual festival in Nu 0'6ma "Nungua".
One in five people in cities worldwide live in areas with no safe toilet.
We focus on their susceptibility to disease but if we don¡¯t also address the broad environmental risks we are going to fall short.0"2Climate change0"2is often felt through a change in the water ¨C whether it¡¯s a flood, rising sea levels or something else ¨C and the effect of a changing climate is often felt by children through water first."
WaterAid¡¯s chief executive,0"2Barbara Frost, said many of the countries featured in the World Water Day report were already being hit regularly by severe cyclones, floods and drought. ¡°Rural communities ¨C which are marginalised by their remote location and a continued lack of funding for basic services ¨C often bear the greatest burden of these events,¡± she said.
Wor Lumor Konor Borketey Laweh Tsuru xxxiii, has carefully marked 6th May,(Sunday)this year as first "Dudor mii nu woo" which litrally means "Filling the pot with water".Historyhas it that when the first group of the Gadangme people arrived in the morden day Ghana,such remarkable rites were performed to preserve water for other groups who might later arrived.This is very significant to the Gadangme state as it maks the very begining of the annual festivities.The Overlord of the Gadangme State is therefore calling on all international and national leaders to deliver on promises to meet the sustainable development goals, including a goal to ensure access to safe water and sanitation as we celebrate the "Journey of Nu 0'6ma".
By Samuel Alabi Tetteh